ABOUT US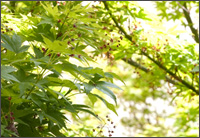 Based in the Silicon Valley of California, Berryessa Designs is a leading innovator and manufacturer of energy efficient lighting products. The firm was founded in 2009 by experienced electrical engineers well versed in power electronics and LEDs. Their motivation is to provide energy efficient products that improve our personal comfort, health and the health of our environment. Berryessa Designs firmly believes that quality products arise from quality designs.
We invite you to view our products at any one of our retail partners or make a selection from our convenient online store.
Mission Statement:
To deliver safe, healthy, and energy efficient lighting products from quality designs with the highest regard for customer service.
Superiority of LEDs as a light source:
White LEDs improve upon the best features of both traditional incandescent and compact fluorescents lamps (CFLs) used today. LEDs are extremely energy efficient, cost-effective, bright, and durable yet do not present any of the hazards from heat, hazardous chemicals nor UV radiation from previous lighting sources. Carefully designed, LED lighting fixtures dramatically reduce the risk of burns, poisoning and age related diseases such as macular degeneration.
For more about the importance of proper lighting to people affected by macular degeneration, we invite you to read a comprehensive paper on the subject by Dan Roberts, founding director of Macular Degeneration Support, Inc.